Exclusives
5 Women Who Inspire Us On International Women's Day
By |
Today, March 8 is a day to celebrate women who inspire and empower us to work smarter not harder and to strive to be the best we can be when it comes to chasing our dreams. Women are making one of the greatest comebacks in music history, and they are teaching us all what it looks like to champion other women and build each other up. From Taylor Swift to Julia Michaels, each of these women in music have something to bring to the table, and each empowers us in different ways.
Who inspires us most on International Women's Day. See our list below:
Camila Cabello
We love Camila for so many reasons. She's skyrocketed up the charts this year and is becoming one of the most popular pop stars of our generation. But miss Cabello is more than what meets the eye. She's strong, fierce, and mighty. Her debut solo album CAMILA showcased a true artist, not just a pop princess, in which she was previously in Fifth Harmony. But those days are behind her, as she walks down the path of a powerful, long-lasting solo career.
Maren Morris
Maren Morris may only have one album out but she has flawlessly shown the world that she is a showrunner. She's a Grammy-award winning country artist who is hard at work on her sophomore album. The songstress isn't afraid to speak her mind, and the world certainly knows about her if you've heard her hit song "The Middle" with the one and only, Zedd. Morris is a force to be reckoned with, and her career in country music is breaking down barriers one hit song at a time.
Julia Michaels
Julia Michaels has become one of the great songwriters in pop music, from penning songs for Justin Bieber and Selena Gomez to writing her own. Writing is in her blood, and her vocals some of the most phenomenal in music today. She's proven that she can go above and beyond just a songwriting credit, and that is exceptional in itself.
Kelsea Ballerini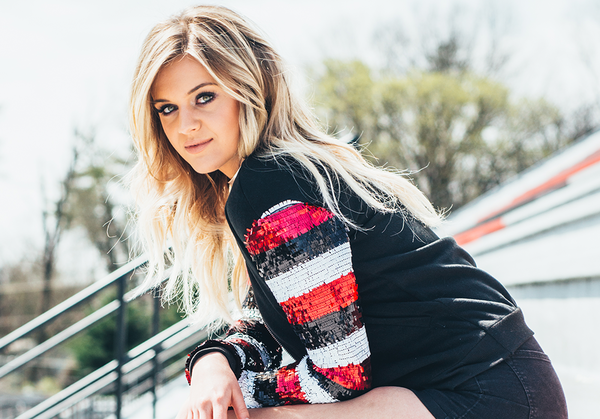 Kelsea Ballerini is the new princess of country music. She has two albums out and is already proven herself. She's far more than what meets the eye, and the world is about to know who she is as she opens up for Keith Urban this summer. The songstress has already garnered a headlining tour, Grammy nominations, and 4 No.1 hits. If there's anything we can learn from her, it's that hard work pays off.
Taylor Swift
Taylor Swift is a powerhouse, and there is no one in the music industry quite like her. With hard work and determination, she's been able to make history and become one of the greatest songwriters of our time. Miss Swift is an inspiration who's empowered us all to work smarter and follow our dreams, no matter how long it takes to get there. If there is anyone who could be the face of the music industry, it would be Swift.