News
Taylor Swift + Tove Lo Perform 'Talking Body' – Watch
By |
It's always surprising to see who Taylor Swift will bring out as a guest performer on her sold out World Tour! With only 2 more USA shows to date, we imagine there will be guests at each show! The tour ending on Halloween in Tampa, will for sure be one big party! Surprises will abound with costumes and guests- we imagine!
Atlanta was no disappointment as Swift brought out Swedish Singer/Songwriter Tove Lo.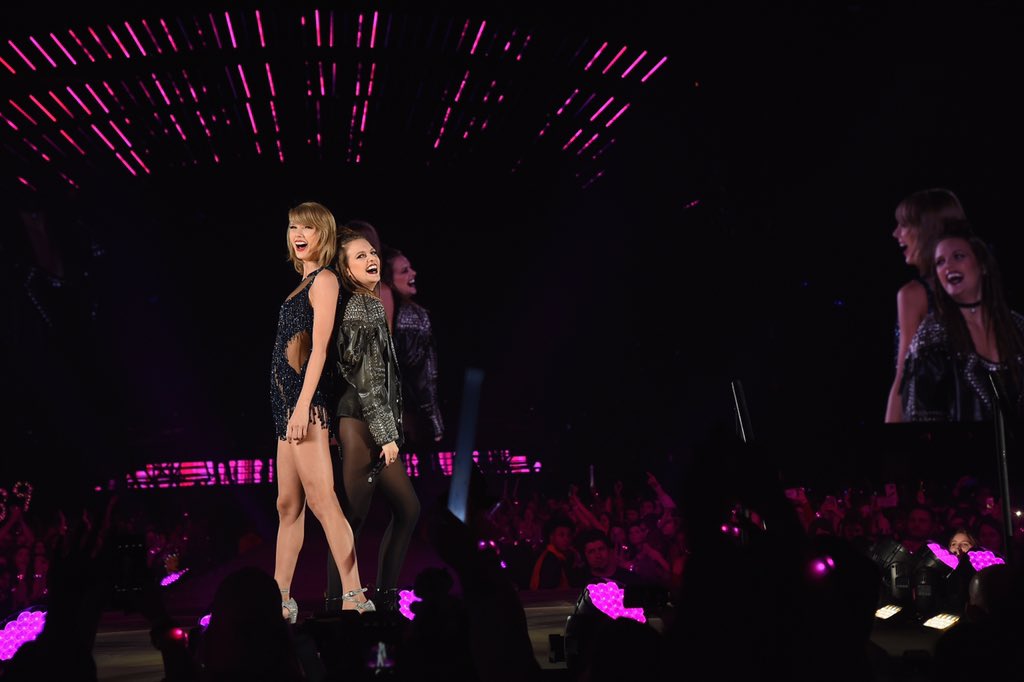 We imagine the two got hooked up from Swedish Producer Max Martin. She was mentored by Shellback as well. The two producers have helped Swift with a handful of tunes between her last album Red and her current, 1989. Lo has even written songs for pal's of Swift like Ellie Goulding – 'Love Me Like You Do' and Hilary Duff's 'Sparks.' She has an additional two song on Duff's upcoming record!
Swift and Lo performed 'Talking Body' which peaked at #12 on the US Billboard Hot 100 Chart this year.
Swift wrote on her instagram:
'Talking Body' with @tovelo in Atlanta!!! Everyone knew every word, and she KILLED IT!!"
Check out the videos and photos below:
https://twitter.com/taylorswift13/status/658165975053922304
https://instagram.com/p/9QAlMsjvDo/?taken-by=taylorswift
https://instagram.com/p/9P3rwUjvIG/?taken-by=taylorswift