Articles
Happy Third Birthday, Vessel!
By |
Break out the skeleton zipups, Clique! Three years ago today, the world was blessed with twenty one pilot's album, Vessel! To celebrate, we're going to share our top 3 twenty one pilots moments in 2013!
1. Vessel Reached No. 58 on the Billboard 200
For their first album produced by a label (Fueled By Ramen), reaching number 58 is pretty awesome! At that point, you could hear whispers of this crazy duo that was a mix of all different genres of music. I saw them play in a parking lot in 2013, and this summer, I'll see them headline an arena!
2. Touring with Fall Out Boy on the Save Rock and Roll Tour
Releases first label album, tour with Fall Out Boy (AND PANIC! AT THE DISCO) less than a year later. I have one word for you: WOAH. That is one beautiful lineup, with some crazy interesting people; sounds like a party to me!
3. "Car Radio" Music Video Released
"Car Radio" is one of the most interesting songs ever released. It amazes me that they could write such a deep, emotional song using the experience of Tyler's car radio being stolen for inspiration. (If you want to know more about that story/don't believe me, check out an interview where he talks about it here!) Plus, Tyler literally shaves his head in the video, so what is not to love?!
Now, go listen to Vessel below, because you know you need to! Congratulations on the insane success you have had in the past three years, twenty one pilots! Here's to many, many more!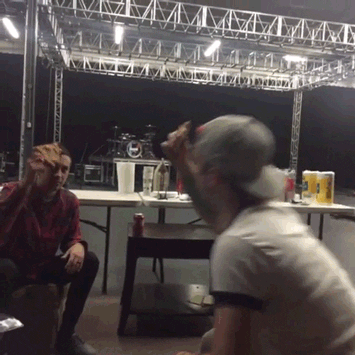 Author's Note: If the assumption that the author listened to Vessel while writing this article was made, that assumption would be correct.