Articles
Lindsay Ell Just Played a 24 Hour Concert For Charity!
By |
Huge props go out to Lindsay Ell, a Singer/Songwriter/amazing Guitarist from Canada who is signed to Stoney Creek Records. To celebrate the release of her new single 'By The Way,' she played a 24 non stop concert down on Broadway.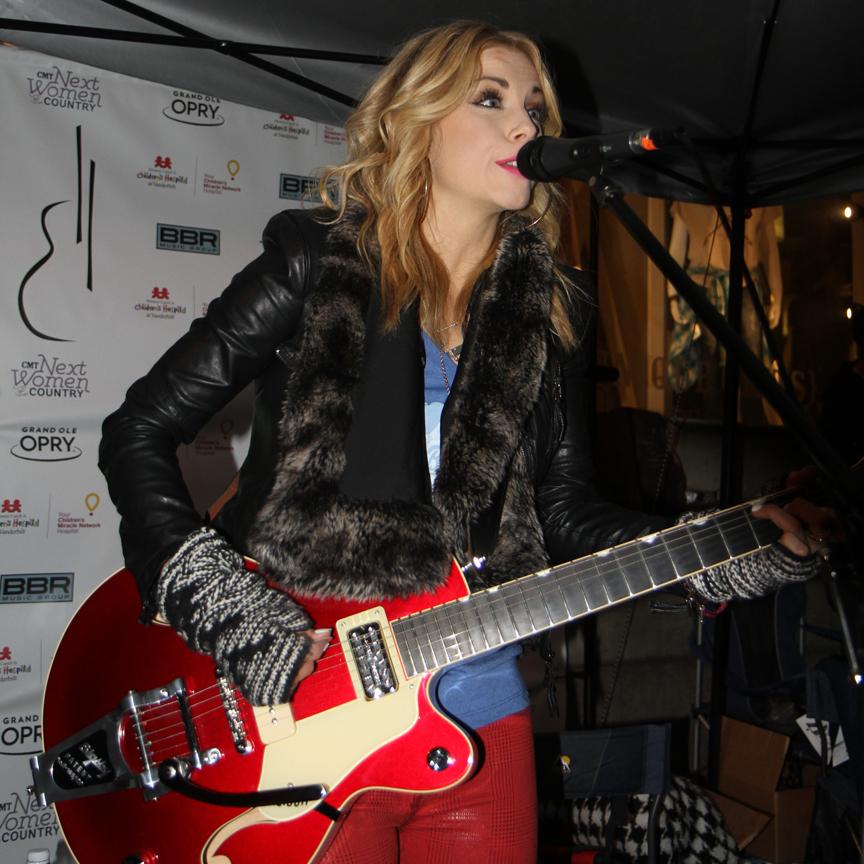 As part of the CMT Next Women of Country, she had lots of support within the music industry and so many artists came out to perform with Ell to help her through the concert. The most wonderful part of it all, was that all the tips she earned during the 24 hour concert went to Monroe Carell Jr. Children's Hospital at Vanderbilt.
It was cold, it rained and staying up 24 hours straight is hard enough, let alone to continuously have to sing and play the guitar! Ell met with new fans, posed for pictures and had lots of special guests!
Take a look at some of the fun and be sure to download her single 'By The Way' on iTunes now!
The concert started at 11pm Thursday Night, October 1 and ended at 11pm Friday Night, October 2.
Special Guests included:
Megan and Liz
Charlie Worsham
Chuck Wicks
Raging Idiots (Bobby Bones/Producer Eddie)
Adley Stump
Ashley Gearing
April Kry
Kristen Kelly
Brooke Eden
Check out all the guest on Lindsay's Instagram!